A tradition of excellence.
Started in 1911 by John C. Roeser Sr., Roeser's Bakery is the oldest family owned bakery still in the same location in Chicago. We are now in our fourth generation, with John C. Roeser IV leading the way. We are truly passionate about what we do, you can see it in the wide variety of products we offer. From various styles and flavors of Cakes to Cookies, Breads to Coffee Cakes, and Pastries to Coffee, we have a little bit of everything for everyone.
We are ready to be a part of your celebrations, big or small, important or just because! We put an emphasis on quality and customer service, and we hope you enjoy our offerings. There are plenty to choose from, so please visit us at the store – we'd love if you stopped by!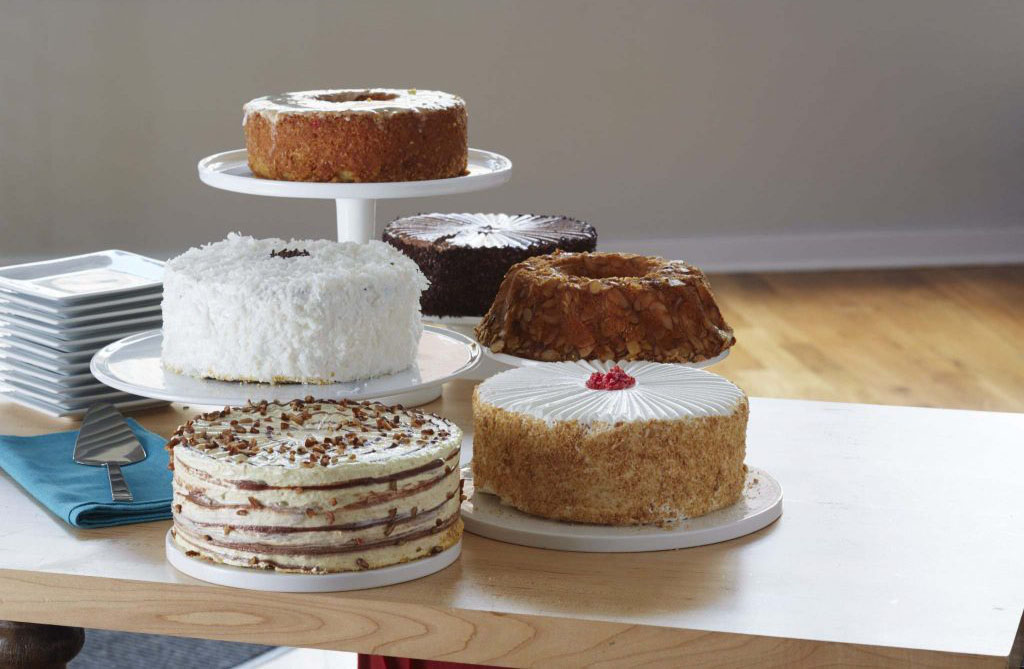 Our History
The passion for quality and the desire to please customers was a priority even before current owner John Roeser IV was born. Thanks to the dreams of John Roeser Sr., and the hard work to make them a reality, Roeser's Bakery was founded with a reputation for caring about the customer.
In 1911, a proud John Roeser Sr. opened his doors at 3216 W. North Avenue to a welcoming German and Scandinavian clientele. At his side and behind the counter for more than 60 years was his wife Hattie, offering customers stollen, strudel and rye bread. Together the couple created an atmosphere of warmth, satisfaction and friendly service. John Sr. kept the bakery going through the first World War and through the Great Depression.
In 1937, John Jr. started full time in the family bakery. His progressive thinking and love of the bakery helped it to flourish for the next 40 years.
A family of firsts. Roeser's was one of the first bakeries in the city to install a freezer in the store and in the shop. In 1946, John Jr. installed the neon sign that still hangs outside today. When the bakery was remodeled in 1953, it was the first all Formica store front in a retail bakery. In 1965, Roeser's became the first bakery with an air conditioned shop in Chicago, which helped maintain the quality of Roeser's now famous whipped cream cakes on those hot summer days. All of these innovations helped the bakery improve its service and product offering.
Years passed and the bakery continued to flourish right along with the Roeser family as John II and wife Barbara continued on with the business. The neighborhood began changing and Roeser's Bakery responded with an expanded product line of superior cakes, sweet rolls, fry cakes, pies, coffee cakes, breads, and donuts.
Roeser's reputation for providing a welcoming environment with superior cakes and bakery items always remained constant. In 1976, another son entered the shop and rolled up his sleeves to begin his industry training. With expert instruction, John Roeser III took the helm, emulating the tradition of excellence founded by his grandfather. Like his mother and grandmother, John's wife Deb became an integral part of the bakery, designing seasonal cake displays for the store windows and inspiring staff and customers with her infectious smile.
Making history. Another first for the Roeser family was receiving a special honor as the city's oldest family bakery. In 1996, the Chicago City Council recognized Roeser's 85th anniversary by designating one block of North Avenue as "Honorary John C. Roeser Avenue," after founder John C. Roeser Sr.
Even with such honors, Roeser's Bakery always looked to the future for new ideas to bring to the customer and found a niche creating custom cakes. Roeser's one-of-a-kind cakes astound and impress customers on a daily basis. "Whatever you can imagine" is the motto of the cake designers as they use their artistic talent to create and decorate made-to-order cakes that look like everything from castles to frogs to broccoli.
Sweet success. Today, the Roeser family has expanded to include more than 35 full time employees — many from the neighborhood. Roeser's reputation keeps spreading throughout the city and suburbs as more and more people discover Roeser's delicious wedding cakes, tortes, unique custom cakes and homemade ice cream.